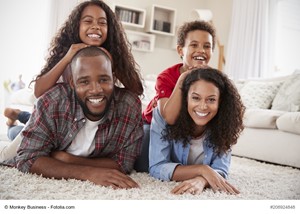 Your first week in your new home is an exciting time. It's also a very busy one. There is just so much to do to get everything in order and settled in! Some things are more important to get done this first week than others. On the other hand, there are tasks you'll be glad you completed your first week instead of putting them off.
Here's your guide to your first week in your new home.
Start by opening new accounts for all of your utilities as soon as possible. These are the non-negotiables you simply can't live without. These utilities include things like:
You'll want to rekey all of the locks of your new home. You never know who has a key to the current locks. While you are having the locks rekeyed be sure to have extras made as well. Give backups to friends and family that you trust and consider getting a safe box for a spare key should you lock yourself out.
Plan to deep clean before you begin unpacking and settling in. Wipe down walls, mop floors, dust every cranny and hire a carpet cleaner. If you plan on repainting do it while the rooms are still (mostly) empty. You will only have to move furniture once and it will be easier to clean up afterward.
Refer to your inspector report for maintenance tasks. Plan them out by making necessary arrangements. Hire professionals, schedule out weekend projects and purchase necessary supplies. If this is your first house you'll want to purchase equipment to take care of your new yard. Especially items like a lawnmower, hose and gardening tools.
Change your address on important accounts such as bank accounts, credit cards, health insurance, memberships, subscriptions and workplace benefits. Hopefully, you've already put in your change of address with the post office. However, this is only for a few months which is why it's important to make these changes now.
Locate all of your shut off valves in case of emergency. Know where the main shut off valves are as well as the minor ones. Familiarize yourself with your circuit breaker and make sure that it is appropriately labeled. Now is a great time to come up with an emergency plan and course of action for your family in case anything should happen.
The first week in a new home can feel very hectic. There is just so much to do in such a small amount of time! However, there are always tasks that need to take priority. Use this guide for your first week in your new home to get everything in order with the least amount of friction during the process.