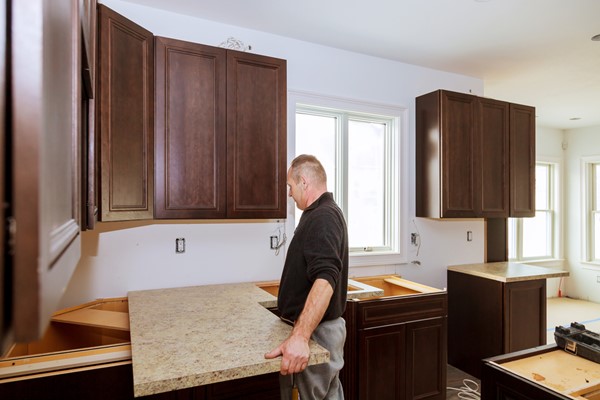 You should not overlook laminate when searching for a suitable material for your home's countertop. Laminate is a well-known material that finds common usage for bathroom and kitchen countertops. There are numerous reasons why you should invest in laminate countertops for your home. The reasons range from prices to the availability of a wide range of options. Here are some benefits of using a laminate countertop for your kitchen:
Cost-effective
One of the reasons why many people prefer a laminate countertop is its affordable cost. A laminate countertop is quite cheaper than others in its category. Buying a laminate countertop saves you money. It is an ideal option for homeowners that want to renovate on a small budget without sacrificing the quality of the renovation. You should also know that laminate countertops are simpler and less expensive to replace anytime there is damage.
Family-friendliness
A good reason to choose a laminate countertop over others is that its family-friendliness. Because it is a solid surface and it is not porous, it does not absorb food spills and bacteria, unlike some other natural stone surfaces. A laminate countertop is an ideal choice for households that are very active and have busy kitchens with lots of cooking and entertaining.
Low Maintenance
Another reason you should invest in laminate countertops is low maintenance. All you need to keep your laminate countertop clean is soap and water. You do not need anything special like sealers or special polishes, unlike other countertop materials that require you to buy special polish or sealers for maintenance. Also, laminate countertops can be cleaned easily in case of a spill or mess.
A wide variety of colors
Laminate countertops come in different colors thereby giving you the privilege to choose the perfect one for you. Also, popular brands like Wilsonart and Formica are continually coming out with new patterns, colors, and materials. Recently, Formica entered into a partnership with home décor expert, Jonathan Adler for a nice pattern collection.
Versatility
Versatility is another benefit of investing in laminate countertops. They can be cut into any shape, giving a perfect solution for rooms with awkward dimensions. Laminate countertops are durable but are not as hard as natural stones. To prevent scratches, you are required to lay down a protective layer when using hot pots and pans, and sharp objects like cutting board, hot pads, knives, Trivets, and many others.
Visit your local home decor store to see available laminate options for your home renovation project.